Iowa Anti-Choicers Admit They Want to Imprison Women for Abortion
Written by Amanda Marcotte for RH Reality Check. This diary is cross-posted; commenters wishing to engage directly with the author should do so at the original post.
A little over a month into 2013, and one thing is absolutely certain: Anti-choice legislators aren't going to let the damage that their war on women did to their fellow conservative politicians' electoral prospects slow them down from competing with each other to show who can concoct the most vile schemes to undermine women's rights. Now Iowa Republicans are flexing their muscles, trying to show that they hate the ladies even more than the forced-transvaginal-ultrasound folks in Michigan, Texas, and Virginia, or the women-can't-think-on-weekends-and-holidays nuts in South Dakota.
Nine state representatives in Iowa have introduced a bill that would define killing a fertilized egg as "murder".
707.1 Murder defined.

1. A person who kills another person with malice aforethought either express or implied commits murder.

2. "Person", when referring to the victim of a murder, means an individual human being, without regard to age of development, from the moment of conception, when a zygote is formed, until natural death.

Murder includes killing another person through any means that terminates the life of the other person including but not limited to the use of abortion-inducing drugs. For the purposes of this section, "abortion-inducing drug" means a medicine, drug, or any other substance prescribed or dispensed with the intent of terminating the clinically diagnosable pregnancy of a woman, with knowledge that the drug will with reasonable likelihood cause the termination of the pregnancy. "Abortion-inducing drug" includes the off-label use of drugs known to have abortion-inducing properties, which are prescribed specifically with the intent of causing an abortion, but does not include drugs that may be known to cause an abortion, but which are prescribed for other medical indications.
The point of this bill is, simply put, to throw women in jail for "murder" for deliberately ending pregnancies — and quite possibly for trying to prevent them, as many anti-choicers continue to insist, despite the evidence against them, that the pill and emergency contraception work by "killing" fertilized eggs. 
Journal Considering Retraction of Article Used to Support Federal Court Ruling on South Dakota Law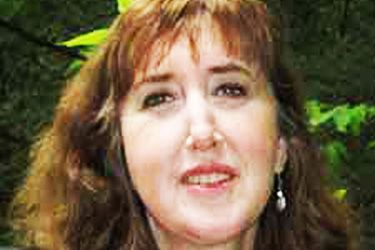 Written by Editor-in-Chief Jodi Jacobson for RH Reality Check. This diary is cross-posted; commenters wishing to engage directly with the author should do so at the original post.
Find all articles about this court decision here.
Earlier this year, an analysis by leading researchers completely discredited a key article used as "evidence" by the state of South Dakota and anti-choice supporters in their arguments to the 8th Circuit Federal Appeals Court supporting a law forcing doctors to tell women seeking to terminate a pregnancy that abortion is linked with higher risks of suicide and depression.
The researchers also called on the editors of the Journal of Psychiatric Research (JPR) in which the article was originally published in 2009 to retract the article, a step now under consideration by the editors, one of which cited the article's "serious deficiencies."
The article is titled "Induced abortion and anxiety, mood, and substance use disorders: Isolating the effects of abortion in the national co-morbidity survey" (Coleman et al., 2009).
In the article, lead author Priscilla Coleman and her colleagues purported to show a relationship between past abortions and mental disorders that were present "at the time of data collection, providing assurance that in most cases, the abortion preceded the diagnosis," thus ostensibly supporting a causal relationship between abortion and subsequent mental health. The analysis relied, to a great degree, on previous work done by Coleman and her team.
In October 2010, however, Julia Steinberg of the University of California San Francisco and Lawrence Finer of the Guttmacher Institute published in the journal Social Science & Medicine a re-analysis of the National Comorbidity Survey data set on which Coleman based her work. Their analysis demonstrated that the share of women in the Coleman study was much too high for events occurring in the past 30 days (the measure most similar to "present or absent at the time of data collection"), and also identifying a number of other errors the analytical approach used in the Coleman paper.
In response, Coleman and colleagues published a corrigendum (correction) that same year attempting to explain why their case made sense. Only it didn't. Further inquiry only turned up more problems with the Coleman analysis.